Website redesign for ART WORKS Projects
The nonprofit ART WORKS Projects (AWP) wanted to redesign its website to reflect the organization's new brand identity. When AWP contacted Caleb, the website was a combination of the old and new design systems, and the new designs relied on custom code. AWP needed a site that was easy to manage—no coding required—with a consistent UX design.
Caleb and AWP agreed to rebuild the site in WordPress. Caleb created a centralized design system, including new page templates and modular components.
NOTE: This project is in progress, and the new website is not public yet.
Users can easily navigate the site, filter content, and scan pages quickly to find relevant information
Calls-to-action drive key actions throughout the site
The organization can quickly make code-free edits to the site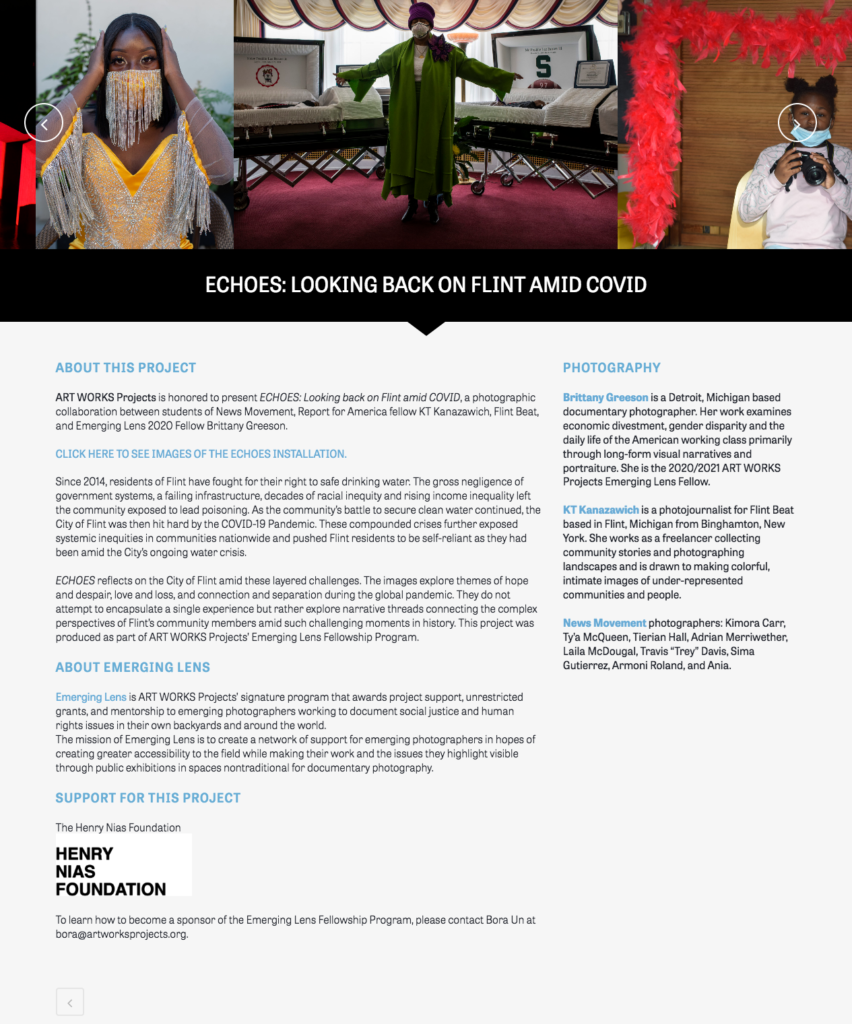 The old web design has a carousel at the top of the page to preview images in AWP's photography exhibitions. Users have to click the arrows to scroll through the gallery.
Information about the exhibition is written below the image carousel in a tight, two-column grid.
The new website (forthcoming)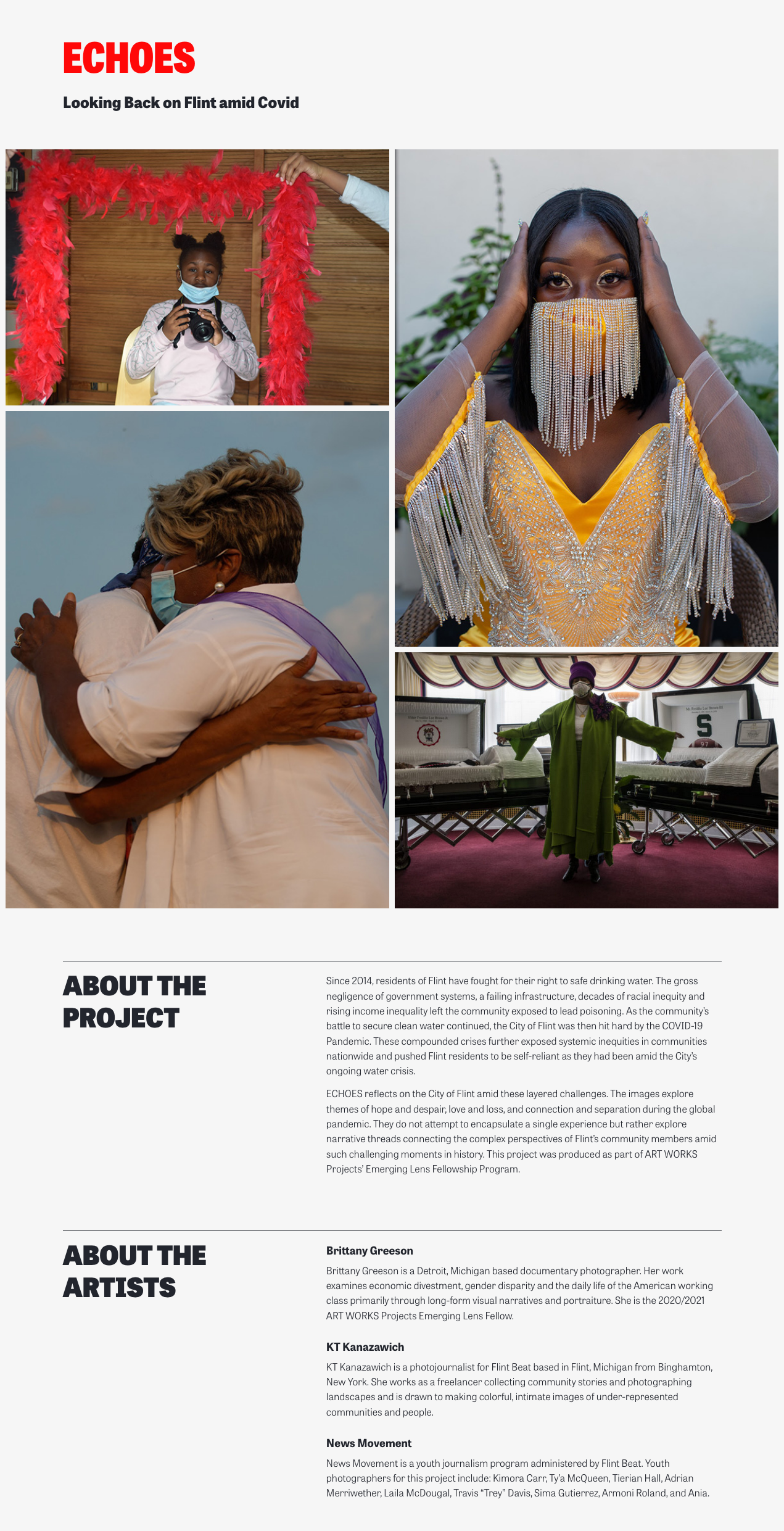 In the forthcoming website, images are displayed in a grid format to showcase AWP's beautiful, moving photography. AWP's exhibitions provide a key source of revenue for the nonprofit, so it was important to create more space for the photography to shine.
The exhibition's description has a bolder visual hierarchy and more white space to support scanning and to bring attention to calls-to-action throughout the page.
See Caleb's other projects